Do you ever wish your stake sides would fold down?
Patented Hinged Stake with automated lock, folds 180° for easy access.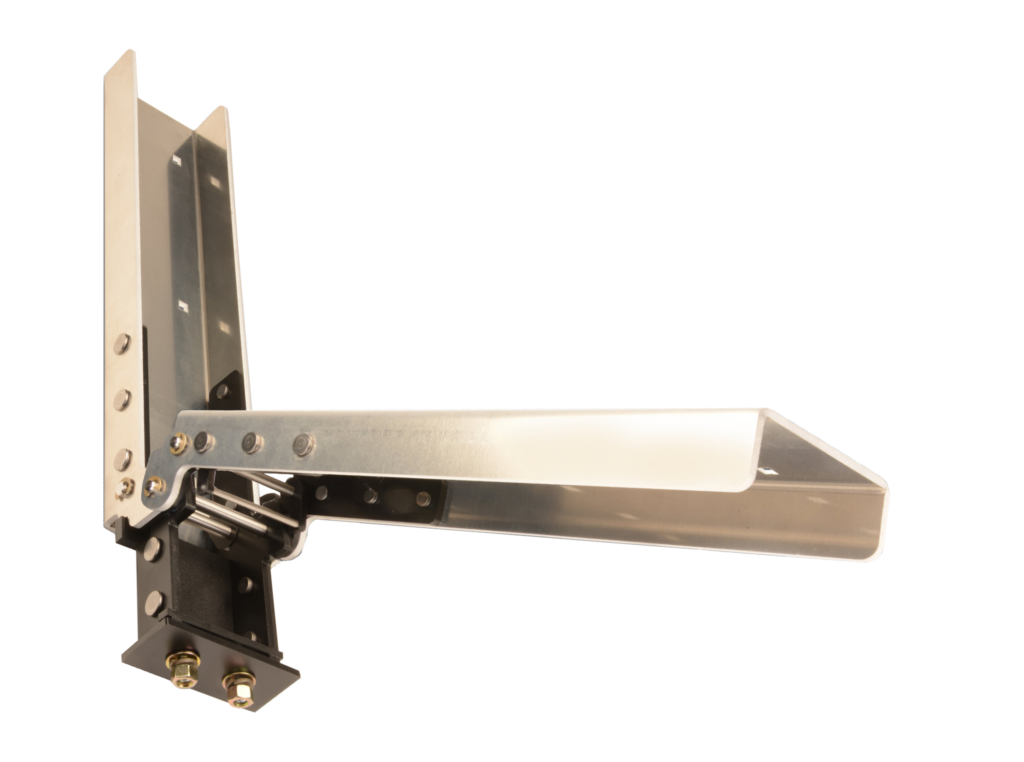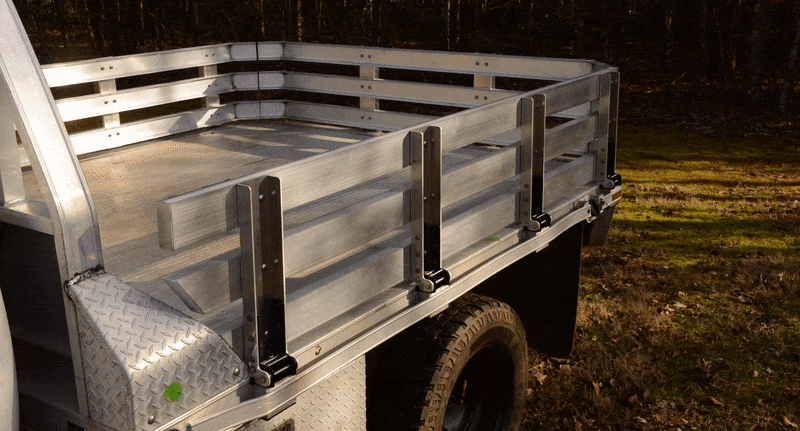 First Hingeable Stake
Patented Hinged Stake with Automated Lock
Introducing a new chapter in stake-post evolution, rights-holder HingePost has made a dramatic break with traditional designs.
This newly patented device for flatbeds has an automated locking mechanism and speed of operation in folding downward 180°.
Necessity: The Mother of Invention
HingePost is based in Dahlonega, Georgia, and was established in early 2023 by Bobby Anderson. The concept was motivated by the desire to accelerate loading times and, also, to contain the payload safely.
"Previously I had wooden side gates on my work truck. To remove them, you had to pick them up, set them to one side, and put them back, usually requiring two people — they're heavy! These difficulties are now resolved."
Mathew Hughes, Uncle Shucks Corn Maze
Dawsonville, Georgia
Features
Patented quick-release automated lock
Post heights from 12in to 48in
Folds down 180°
Made from heat-treated high-carbon steel (pocket section) and 3/16in aluminum (posts)
Strength tested
Made in the USA
Benefits
Provides easy insertion, lowering, and removing
Permits easy climb onto flatbed if configured with rails
Protects and secures tools or transportable items safely
Adds versatility to most flatbeds
Frequently Asked Questions
Will this fit my truckbed pocket?
The Hinged Stake is designed to fit into a standard-size stake pocket. You can check this with a piece of 2×4 lumber.
---
What sizes are available?
Posts are available in 12", 18", 24", 30″, 36", 42″, 48″ lengths.
---
How do I order?
We have several national dealers to choose from in the US and Canada. We are also accepting dealer inquiries.
---
Contact Us Today!
Call: 706.739.4998
Dealer enquires welcome.